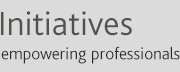 Network Benefits
To help increase your charge-out rates and billable hours, Vermillion provides a range of valuable business services.
This first grouping is free of charge to members:*

Office space common areas Members who work near our offices may use our common areas during regular business hours.
Group rates Vermillion professionals get preferred pricing from stationery suppliers, restaurants, insurance brokers and more.
Mail handling Practitioners who take leadership roles (such as senior advisors, working group chairs, and members of our strategic advisory council) are entitled to mail handling services at our offices. So your clients can send correspondence and cheques to you c/o Vermillion at our address.
Document templates Vermillion leaders can also use a series of privately managed resources to put their best foot forward in the proposal process.
Subject to availability, the next services are offered at reasonable fees:*

Admin Services Ask about secretarial and clerical services such as telephone answering (routed where you like), word processing and document management.
Executive and paraprofessional services We can assign workers to assist you with appointment setting and managing your calendar as well as with basic message transcription, legal research and some kinds of IT support.
Managed meeting and reception space We can provide you with office and boardroom space by the hour or day—along with kitchen and catering services. We can also provide access to copying and videoconferencing equipment.
Longer-term rentals When you rent space monthly, we can also rent you telephone equipment and office furniture, along with integrated data and telephony services.
* Conditions apply. Ask for more details.
Elevating influence
Vermillion works to improve public and business attitudes towards professional service itself, so the advice of experienced practitioners will carry more weight in business decisions. See how
........................
Representing Members
When our working groups find consensus on public policies that impact members' fields, Vermillion can sometimes be a bridge for the ideas to media and government. Talk to us