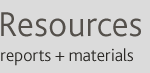 Report – Sustainable Behavior
(Introductory edition*)
* Please note: Qualified professionals can present this paper in greater strategic depth (using Vermillion's well- designed slide set) for public and private audiences. Contact us for details.
Summary: What does it take to sustain the right behaviors over time? Many groups still use 'guilt' and apocalypse imagery to motivate adoption. And they talk about unfairness to next generations. But are these the most effective messages?
In 2007, Vermillion began research into sustainable behavior. A credible research report from the early '90s told us that most adults 'get' the risk of unmanaged environmental impacts. However, we see that when they vote as citizens and consumers, they are driven by different factors. It's clearly not a straight line between knowing what to do, doing it, and having that successfully reinforced over time.
This report examines the dominant moral reasoning theories and their application to the challenges of motivating sustainable behavior—and suggests what will be more effective approaches going forward.
Your next steps
Download this abstract.
Please contact us if you have useful research or content to recommend.
Go back to find more resources.
Stats
First Edition: April 2012
Intended audiences:
SD practitioners, NGOs, public agencies and UN Stakeholders