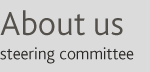 Ron Nielsen (Toronto, Canada)

When it comes to caring for people, planet & prosperity, few know the terrain as well as Ron. He's been a key advisor to the Business Leaders Initiative on Human Rights. a Senior Policy Advisor to Ontario's Round Table on Environment and Economy, a Director of the Air Programme for Pollution Probe (focusing on the issues of climate change and emissions trading). From 2005 to 2013, he Co-Chaired the CSA Advisory Committee to key ISO climate change measurement standards while also helping to define those standards at the international level. He continues as a member of that committee.
Building partnerships is a central Vermillion priority, and it's a skill Ron developed as Director of Sustainability and Strategic Partnerships at one of the world's leading aluminum mining companies. He is also a professional partnership broker – accredited by the International Business Leaders' Forum and Overseas Development Institute (PBAS).
Today, Ron leads the International Centre for Business Innovation and Sustainability. He is a Fellow of Tomorrow's Company (UK), a member of the Executive Committee at CSR Centre for Excellence and chair of the Strategic Steering Committee for Business Management and Sustainability at the Canadian Standards Association.